Athena's Prospecting Secrets, Newsletter
Hey there achiever,
I've got an exciting piece of news to bring to your attention. My four questions for making anyone better at networking were featured over at The Treasury blog. If you've ever struggled with networking, now is the time to leave your struggles behind!
I recently taught my system for success at one of The Treasury's lunch & learns. It's always such a thrill to help others overcome their personal challenges to get the results they want in their lives and careers! I felt truly blessed to share my success with these eager entrepreneurs!
Hannah Schmitt has done so much for the community by providing the space to learn and grow at The Treasury. It was truly an honor to speak with attendees there. If you don't know Hannah and her amazing space, you're missing out!
Be sure to read the blog post to learn about my four questions. They'll help you navigate networking events with intention and success.
I know you'll do great things when you ask yourself these questions the next time you're networking.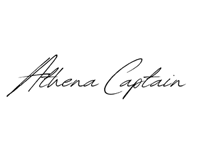 Athena Captain
Coach | Speaker | Author
Links for you:
Oklahoma Realtors: Click here for my upcoming CE's sponsored by OKCMAR
Facebook Page for achievers like yourself
Athena Captain
Athena Captain is Director of Sales and Marketing at Turner & Son Homes, where her passion is building a referral-based company in a niche market. She has helped create a business model that allows Turner & Son Homes to become the "concierge" of building on land in Oklahoma. Athena has successfully led sales teams within retail, banking, and finally bringing her talent to bear in the construction industry. Athena has developed a prospecting system while at Turner & Son Homes that allows any sales professional to become a referral magnet. She will share her system in her upcoming book The Making of a Rainmaker, soon to be released nationwide. With the launch of AthenaCaptain.com, she hopes to help other sales professionals, business owners, and companies apply her proven systems to increase revenue through referrals. She was honored to be a finalist for Edmond Woman of the Year in 2014. She is active within her community as a Board member for Oklahoma Family Network, and she is on the Leadership team of Savannah Station Equine Therapy Program.
1 minute read