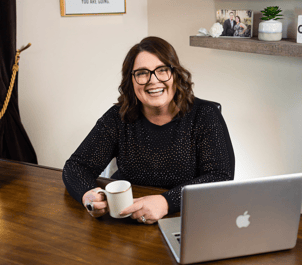 Hi you,
Let's prioritize! 🤗
Do you feel overwhelmed? Do you wish you felt more accomplished?
One of the most essential 'life/business hack' you can give yourself is to write out your priorities.
A thought for you to ponder... When was the last time you took a moment and allowed yourself to write out your priorities?
You may be asking... "What are my priorities?" and I would say, start simple so that you can simply start.
For business, these should help get you thinking:
What are the revenue generating activities you have to do each week to produce leads?

What does your follow up plan for your leads look like each week?

What activities do you need to do for marketing each week?

Are you planning time to use social media to help deepen your relationships with past clients and/or referral partners?
For personal life, these should help get you thinking:
What are the events I don't want to miss out on with my family this week, month, or year?

What are the activities I have to do to help develop myself to achieve my life goals?

What behaviors or activities do I need to do weekly to improve my health?
I define priorities as those actions, activities, or behaviors one must do OR our business/personal life could be lost, diminished, or have devastating emotional impact.
There is much more I could go into on this subject, and I will through online classes later this year. Until then, I hope this helps you get a start!
Remember, you are worth it!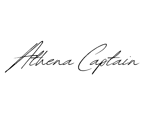 Athena Captain
Coach | Speaker | Author
Links for you:
Facebook Page for achievers like yourself 😊
Oklahoma Realtors: Click here for my upcoming CEs sponsored by OKCMAR.
Athena Captain
Athena Captain is Director of Sales and Marketing at Turner & Son Homes, where her passion is building a referral-based company in a niche market. She has helped create a business model that allows Turner & Son Homes to become the "concierge" of building on land in Oklahoma. Athena has successfully led sales teams within retail, banking, and finally bringing her talent to bear in the construction industry. Athena has developed a prospecting system while at Turner & Son Homes that allows any sales professional to become a referral magnet. She will share her system in her upcoming book The Making of a Rainmaker, soon to be released nationwide. With the launch of AthenaCaptain.com, she hopes to help other sales professionals, business owners, and companies apply her proven systems to increase revenue through referrals. She was honored to be a finalist for Edmond Woman of the Year in 2014. She is active within her community as a Board member for Oklahoma Family Network, and she is on the Leadership team of Savannah Station Equine Therapy Program.
1 minute read