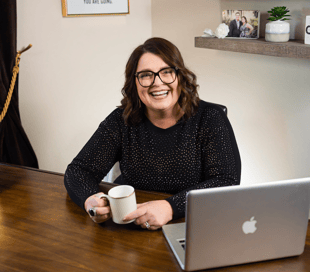 Don't get beat up. Fight back with your behaviors and beliefs.
During many of my conversations with leaders, owners, entrepreneurs, and CEOs, I am hearing how there are beliefs of scarcity, fear, and anxiety being felt in all industries. I want you to know that you have the ability to FIGHT BACK!! You don't have to let the current market beat you up.
Here are some proven ways to take back control and WIN right now:
Revisit your morning routine.

Schedule time to envision your know. Know where you need to show up at your best to win the day.

Move your body. Even 10 minutes will make an impact!

Take time for faith and personal development.

Revisit your follow up system. Your fortune is in your follow up behaviors. In the best of times, follow up is not utilized to its full potential. When we are beat down, follow up is one of the behaviors that most people neglect. This is the time for you to shine with your follow up!!!

Dust off your prospecting plan!! Are you prioritizing these behaviors?!

Get connected emotionally in person or over the phone with your tribe!!

These are our referral partnerships, clients, past clients, and other relationships that add value to our business and mental health.

Social media is NOT a substitute for connecting. Humans need true connection to thrive and your tribe needs YOU!!
Side note: Be careful what you allow your mind to dwell on. Your thoughts control your behavior... take some time to reflect on your own thoughts.
My team and I are here for you, cheering you on, and believing in YOU!!
Athena Captain
Athena Captain is Director of Sales and Marketing at Turner & Son Homes, where her passion is building a referral-based company in a niche market. She has helped create a business model that allows Turner & Son Homes to become the "concierge" of building on land in Oklahoma. Athena has successfully led sales teams within retail, banking, and finally bringing her talent to bear in the construction industry. Athena has developed a prospecting system while at Turner & Son Homes that allows any sales professional to become a referral magnet. She will share her system in her upcoming book The Making of a Rainmaker, soon to be released nationwide. With the launch of AthenaCaptain.com, she hopes to help other sales professionals, business owners, and companies apply her proven systems to increase revenue through referrals. She was honored to be a finalist for Edmond Woman of the Year in 2014. She is active within her community as a Board member for Oklahoma Family Network, and she is on the Leadership team of Savannah Station Equine Therapy Program.
1 minute read