Athena's Prospecting Secrets, Newsletter
2022 is wrapping up.. WOW!
Have you written out your goals for next year? Have you created your dream board of what you envision for your future if you achieve what you need to?
If you have, CONGRATULATIONS! You are already on the right path to achieve!! If you have not, then you still have time - don't beat yourself up!
To make your dreams come true, you must have a road map to achieve, not JUST a dream... Your roadmap:
Do you FEEL it?

Emotions are energy in motion. What is your EMOTIONAL 'why'? Allow yourself to visualize achieving your goals and how you will feel from the achievement.

Do you SEE it?

Post your goals where you can see them DAILY. The more often you produce the emotions and visualize the future, the quicker your subconscious mind will align with your desired reality.

Do you have ACTION steps?

What are the daily, weekly, or month behaviors? NOT results. Consistent prioritized behaviors creates the results you desire.

What are your prospecting behaviors? Marketing behaviors? Personal development behaviors?

Address your FEARS up front

Process what has stopped you before from the actions and behaviors to live your dream.

Write out a plan to NOT be sabotaged by your emotions.

Have a plan on how you will respond differently this time.

Have accountability for these emotions, fears and limiting beliefs.

Ask for help.. you are worthy enough to be supported.

TRACK your progress and CELEBRATE your wins!!

Enjoy the journey!!


I am here for you. My team and I are working hard behind the scenes developing tools I know will help YOU in 2023. Merry Christmas and a very Happy New Year!!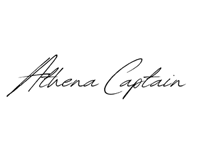 Athena Captain
Coach | Speaker | Author
Links for you:
Oklahoma Realtors: Click here for my upcoming CE's sponsored by OKCMAR
Facebook Page for achievers like yourself
Athena Captain
Athena Captain is Director of Sales and Marketing at Turner & Son Homes, where her passion is building a referral-based company in a niche market. She has helped create a business model that allows Turner & Son Homes to become the "concierge" of building on land in Oklahoma. Athena has successfully led sales teams within retail, banking, and finally bringing her talent to bear in the construction industry. Athena has developed a prospecting system while at Turner & Son Homes that allows any sales professional to become a referral magnet. She will share her system in her upcoming book The Making of a Rainmaker, soon to be released nationwide. With the launch of AthenaCaptain.com, she hopes to help other sales professionals, business owners, and companies apply her proven systems to increase revenue through referrals. She was honored to be a finalist for Edmond Woman of the Year in 2014. She is active within her community as a Board member for Oklahoma Family Network, and she is on the Leadership team of Savannah Station Equine Therapy Program.
1 minute read