Athena's Prospecting Secrets, Newsletter
We are taking a break from the regular scheduled programming ;) I had intentions of the newsletter following my steps to build an unstoppable sales engine in order. However, after pondering this month's newsletter I had it on my heart to discuss following up rather than the next step in line.
I know the market is shifting... Don't be scared! There are many behaviors we haven't had to do in the past two years to find success.
One of the MOST important elements we need for success is a strategic and executed follow up system!!
Did you know 48% of sales professionals don't follow up with a lead after their first attempt?! I know right.... WHAT!! It is mind boggling that these past two years have allowed us to be that lazy. Maybe you're someone who didn't stop your follow up, and I would say good for you! But, a majority of us didn't keep up the same follow up that we did pre-covid.
An ideal follow up system
includes 5-8 touches depending on if it is a referral lead vs a purchased lead.
ACTION STEP:
Write out your follow up plan for: leads, sales-pipeline, past clients and referral partners.

Make sure your follow up is scheduled in your prospecting plan and time-blocked in your calendar.
Oftentimes we think we need more leads. However, if we are honest we really need to fix our follow up plans BEFORE we add new leads to a broken system.
Let us know if you need help. We are here for you and cheering for your successes!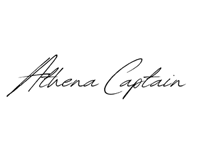 REGISTER FOR 'FOLLOW UP' CE AT OKCMAR
Athena Captain
Athena Captain is Director of Sales and Marketing at Turner & Son Homes, where her passion is building a referral-based company in a niche market. She has helped create a business model that allows Turner & Son Homes to become the "concierge" of building on land in Oklahoma. Athena has successfully led sales teams within retail, banking, and finally bringing her talent to bear in the construction industry. Athena has developed a prospecting system while at Turner & Son Homes that allows any sales professional to become a referral magnet. She will share her system in her upcoming book The Making of a Rainmaker, soon to be released nationwide. With the launch of AthenaCaptain.com, she hopes to help other sales professionals, business owners, and companies apply her proven systems to increase revenue through referrals. She was honored to be a finalist for Edmond Woman of the Year in 2014. She is active within her community as a Board member for Oklahoma Family Network, and she is on the Leadership team of Savannah Station Equine Therapy Program.
1 minute read