YOU CAN STILL MAKE A POSITIVE IMPACT IN YOUR IMPERFECT STATE

Emotional Quicksand
Does it feel like you are climbing a mountain without the right equipment?! If so, you are not alone... This newsletter is for you. I know many people that I've had the privilege of speaking with over the past few weeks are struggling. Whether it's personally or professionally, a lot of us are going through hard stuff.
If we let ourselves get caught in the emotional quicksand of these hard times, we will not be able to reach our full potential. Whether we want to acknowledge it or not, our emotions play a huge part in our success. The first step in getting out of the quicksand if you're caught in it is to bring awareness to it. Now, please don't go and shout it from the mountain... Instead, find someone to stay accountable to. The next step is to figure out how you can serve others. It might sound counter productive to serve/help others while you yourself feel like you need help... However, studies have shown that by adding value to others, you too will begin feel valuable and see your worth!
STAY TUNED FOR EXCITING NEWS...
If you are looking to grow your business, you will want to keep your eye out for more information on the launch of Captain's Club and my 10 Fundamental Courses!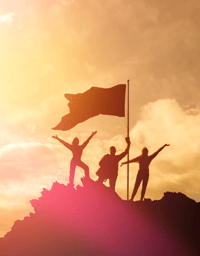 JOIN OTHER ACHIEVERS LIKE YOURSELF!
We use this Facebook group to celebrate each other's successes, share wisdom, and to build a community of like-minded people.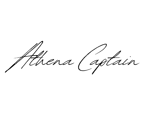 Athena Captain
Coach | Speaker | Author
www.athenacaptain.com
Links for Oklahoma Realtors:
Click here to register for my upcoming CEs sponsored by OKCMAR, or click here to purchase online CE classes sponsored by Turner & Son Homes.
Athena Captain
Athena Captain is Director of Sales and Marketing at Turner & Son Homes, where her passion is building a referral-based company in a niche market. She has helped create a business model that allows Turner & Son Homes to become the "concierge" of building on land in Oklahoma. Athena has successfully led sales teams within retail, banking, and finally bringing her talent to bear in the construction industry. Athena has developed a prospecting system while at Turner & Son Homes that allows any sales professional to become a referral magnet. She will share her system in her upcoming book The Making of a Rainmaker, soon to be released nationwide. With the launch of AthenaCaptain.com, she hopes to help other sales professionals, business owners, and companies apply her proven systems to increase revenue through referrals. She was honored to be a finalist for Edmond Woman of the Year in 2014. She is active within her community as a Board member for Oklahoma Family Network, and she is on the Leadership team of Savannah Station Equine Therapy Program.
1 minute read